how to make guava shells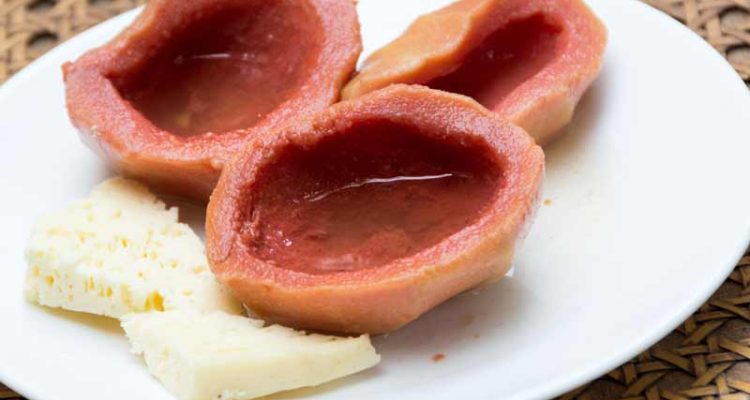 Guava shells, a traditional Cuban dessert recipe, excellent for any season of the year.
Prep Time

20 min

Cook Time

20 min

Total Time

40 min

Yield

recipiente

Serving Size

100

Energy

125 cal
Ingredients
2 kg ripe guavas
½ kg white sugar
Water
COOKING INSTRUCTIONS:
7
GUAYABA HELMETS in ALMIBAR ► How to make them EASY. CUBAN RECIPE
In this video I show you how to make guava hulls super easy and fast, and if you follow the instructions I give you they will be delicious. In Cuba it is also called guava husks, a ...
Optional:
This dessert may be eaten on its own or sided with cheese. The discarded pulp and seeds may be used to make an excellent guava juice. Just add water and sugar, blend well and strain.
Nutritions Facts

8 servings per container

Serving Size

100

Amount per serving

Calories

125

% Daily Value*

*Percent Daily Values are based on a 2,000 calorie diet. Your daily values may be higher or lower depending on your calorie needs.