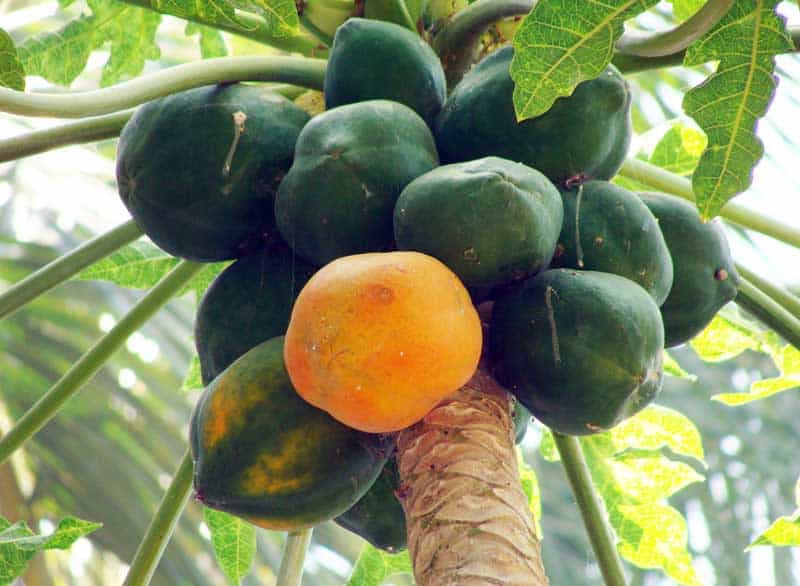 The papaya in syrup is other of the delicacies that we can make easily in Cuba.
It is also  part of our gastronomic tradition, so that is very common to get to any home and feel the agreeable aroma of this sweet as soon as we cross the door.
The papaya is a tropical fruit with great benefits for health, a rich source in vitamins and minerals.
---
Te Avisamos GRATIS cuando Publiquemos NUEVOS Videos y Recetas. SUSCRIBETE GRATIS aquí Abajo.
---
Its help to combat the constipation, no matter the way of consume it, natural, in juice, milk shake, etc.
It has a high content of Vitamin c, approximately 80 milligrams per 100 grams of fruit, hence its great source of antioxidant.
Moreover, its provide us acetic acid and vitamin E, it is ideal for the good health of our eyes, so that its protect them against the development of glaucoma and cataract for its content of carotene of luteina and …
To consume papaya, it helps us to better the sanguine flow, to keep the optimum levels of cholesterol in blood and its leafs can be used as cicatrizants.
In the Oriental part of the island is known as Fruta Bomba, and although is originally from Central America. It is easily planted in all Cuba.
[thrive_leads id='3383']
The sweet that we will prepare today is in Syrup, a delicious that no doubt you must taste and make at home.
Check these utensils that are of good quality and will serve you for this and other recipes.
Papaya in Syrup Recipe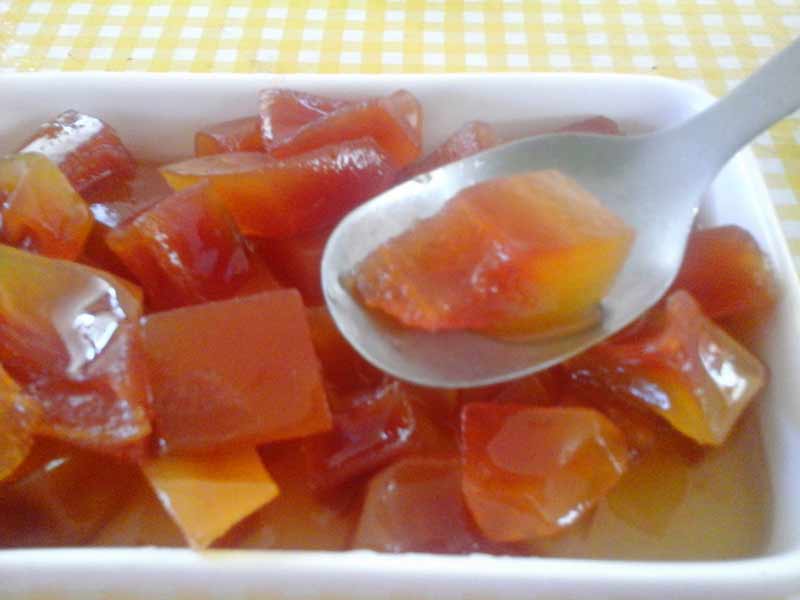 Do you know how to make the Cuban papaya in syrup recipe? We show you the ingredients and every step for you to make at home this delicious dessert.
Prep Time

5 min

Cook Time

20 min

Total Time

25 min

Yield

1 Recipient

Serving Size

30g

Energy

332 cal
Ingredients
2 pounds of papaya
1 piece of lemon peel or orange
1 stick cinnamon
1 pound of sugar
1 1/2 cup of water
How to make papaya in syrup
1
We begin by washing the papaya very well, peel it and cut into small or big pieces.
2
Later in a cooking pot, we add water, together with the papaya already cut, sugar, the lemon peel and the stick cinnamon.
3
We cover it and cook it over a  low heat, without stirring it during 15 or 20 minutes, untill the water has boil down and get the light yellow color.
4
It is depend on the point you want the Syrup, it will be the time you must keep it on the flame, when its be ready and the pieces of papaya are cooked, but without getting dash.
5
We remove it from the flame and keep to get cool to a room temperature.
Optional:
You can use ripe or Green papaya, just that the Cooking time will be different for each case, whenever they get the perfect point, no problem.
If you have a Green papaya, the ideal is to put it from 10 to 15 minutes in a pressure cooker.
You can accompany this sweet with some pieces of cheese; it is a combination full of taste and delicious.
Nutrition Facts

4 servings per container

Serving Size

30g

Amount per serving

Calories

332

% Daily Value*

*Percent Daily Values are based on a 2,000 calorie diet. Your daily values may be higher or lower depending on your calorie needs.