The fish recipes that we traditionally prepare in Cuba are generally very simple, but full of flavor.
Here you can find ALL of the fish recipes in Cuban cuisine, as well as some tricks that will be very useful for you.
Videos de Recetas con Pescado
What fish recipes are the most popular in Cuba?
In Cuba we also have various fish recipes that are ideal to be served as main courses, cold or hot, and we also make them fried, in soups or broths, baked, breaded and we even enjoy it with bread when we make the famous minuta.
Ways to cook fish
The advantage of this dish is that we can cook it in many ways and it always comes out delicious.
In Cuban cuisine we are used to making fried fish, baked fish, in soups and with sauces; they are the four most common ways in the entire island, but fish can also be grilled or steamed.
We can even use it as a base to make fritters or buñuelos, croquettes, and even rice.
Since it is very soft, the best is to not cook it in a pressure cooker, and since we do not have another option, we will have to give it very little time to maintain it as compact as possible, it´s not that we´re making aporreado fish, which in this case is not so important.
How to conserve fresh fish?
If you are not going to eat the fish when you buy it, I recommend that you keep it in the freezer, bearing in mind these very simple steps:
If it has scales and entrails, first clean it and wash it well.
Then, place it in a hermetically sealed container or a bag, wrapping it completely so that no juice can spill out and contaminate something else in the freezer, you also avoid that this part will dry out.
In this way, whitefish can last perfectly for 6 or 8 months while bluefish can stay in the same conditions for a period of about 2 and 3 months.
Why make fish recipes?
In addition being delicious, fish recipes are very nutritious since fish have many indispensable benefits in our diet.
Eating fish allows us to enjoy a balanced diet rich in healthy fatty acids, Omega 3, and essential minerals like zinc, phosphorus, and Vitamin A, B12 and folic acid which are indispensable for our development, growth, and memory.
Fish is also very low in calories and is easily digestible, which helps strengthen our bones, and muscles, as well as our immune, nervous, and cardiovascular systems.
And these are only some of its good qualities, because fish have many more nutritional benefits.
How much fish should I eat in a week?
The American Heart Association (AHA) recommends eating two rations of fish a week, each one about 150g, especially if it is bluefish.
Nutritionists totally support this recommendation and also specify that if it is whitefish, the rations can be extended to 3 or 4 a week.
Summary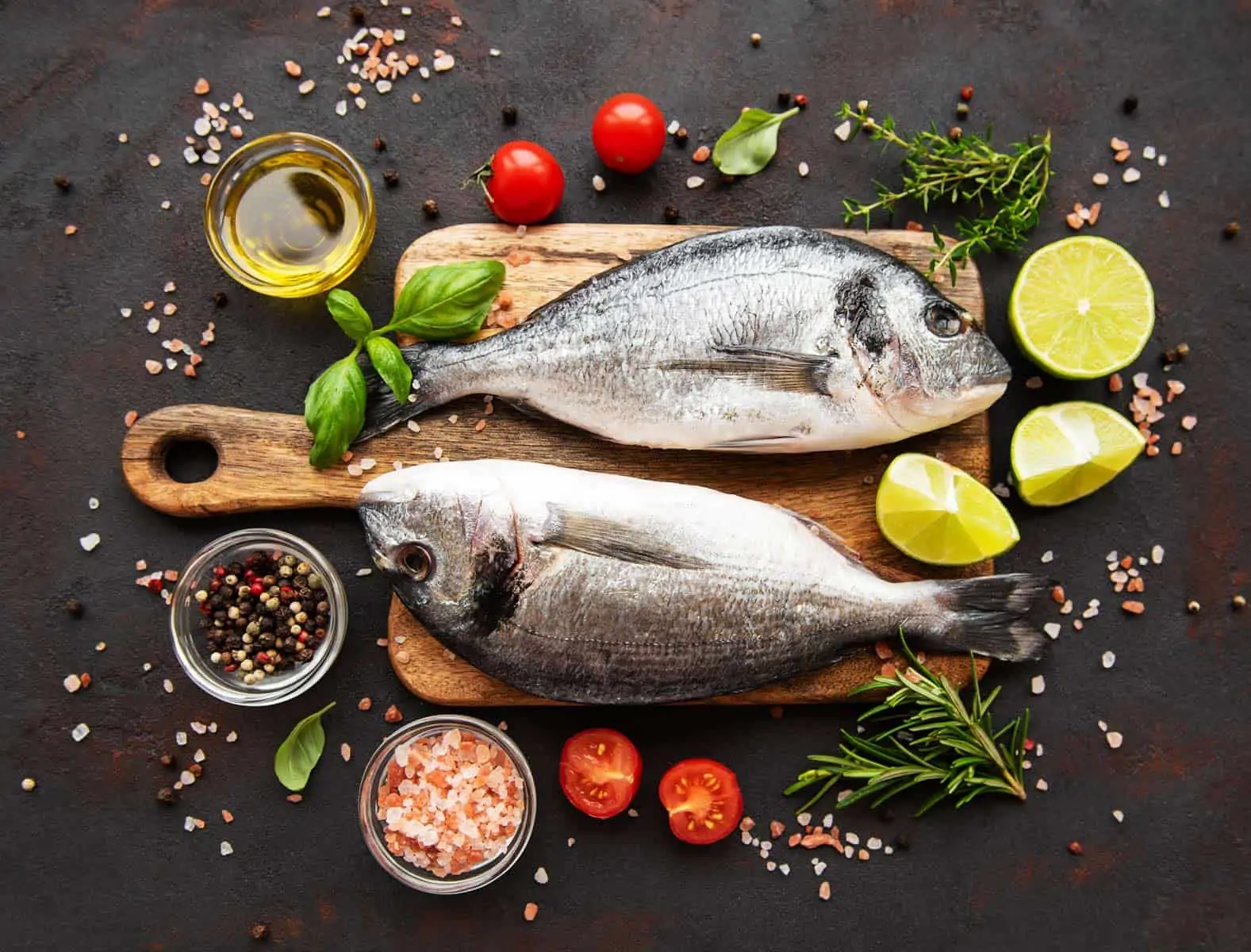 Recipe Name
Author Name
Published On
Preparation Time
Cook Time
Total Time
Average Rating





Based on 4 Review(s)