Would you like to get to know all the rice recipes that we Cubans prepare?
Rice is an obligatory food on the Cuban table, we have grown up enjoying this dish and the truth is that the grand majority never stops serving it daily as a side dish and, even on certain occasions, as the main dish.
For this reason, you will find many rice recipes, all of them very easy and quick to make.
Cuban Rice Recipes
Rice Recipes Videos
What are the most popular rice recipes in Cuba?
Among the most popular rice recipes that we Cubans have, congrí and arroz moro are internationally known and distinguish Cuban food in every corner of the world.
To these we will add our famous cuban imperial rice, which is totally exquisite and we Cubans love it.
Nevertheless, they are not the only ones, because we also enjoy exquisite preparations where rice is the protagonist, such as in the arroz imperial or the arroz con pollo (chicken and rice) and if we go deeper into regional customs we will find rice with meat from Camagüey, for example or rice with coconut milk from the easternmost part of the country.
We also love rice with pork or ribs, rice with corn or pumpkins, rice with fish, seafood, and arroz a la guajira or rural rice.
But this is not all because with this food we can also make exquisite desserts like cuban rice pudding, which, in fact, is one of my favorites.
Everything that I have mentioned is just one part of the innumerable rice recipes that we enjoy in Cuba and every one of these, along with many others, can be found on our website.
And let me quickly tell you about cuban rice which we don't really eat in Cuba in this way.
It has to do with a simple and quick preparation with ingredients that we do use regularly, but it is a Spanish creation and I have dedicated an entire article so that you can learn to make it in the correct way as well.
Now I want to speak to you about the basics that we need to cook rice and how to get it perfect depending on the recipe that we want to make.
How to make perfect rice recipes?
Whenever we are going to cook rice, despite being very simple there are certain standards that we should not overlook because the entire result of the recipe depends on them.
The first thing to bear in mind is what type of rice we are going to prepare in every recipe because the result is always different.
We Cubans in particular reduce all of the variations to 2 principal ones: long grain rice, which we use all the time and short grain rice, especially for soupy and creamy recipes.
Alright, now that we know this, I will give you my best tricks so that you always get perfect rice.
As a fundamental point I will talk to you about the taste because I love to enjoy delicious rice, for this reason unless we are cooking white rice, I recommend that you always use broth instead of water.
The broth will intensify the flavor a lot and we will use it depending on the rice we are cooking, if it is rice with seafood we will cook it in a broth with the same flavor, the same thing happens with rice with chicken or pork.
But if the rice is with vegetables, it will be enough to add water mixed with onion and garlic or make a good sauté before cooking.
Tricks to getting fluffy rice
On the other hand, I suggest that you respect the cooking times and the proportions of every recipe, the ideal thing is to cook the rice between 18 and 20 minutes because after this time the grains will break apart and we will get gloopy rice.
In terms of the proportions, it is very simple, in order to get fluffy rice, we will use double the amount of liquid than rice and for recipes with round grain rice we will use 3 times the liquid for every portion of rice, although this can vary depending on where we cook the rice, because if we make it in a multipurpose pot it most likely will require less water.
Lastly, in order to give it the perfect finish we should let it cook without stirring it and once it finishes, we cover it and let it rest for 10 minutes before we stir it and serve it.
What is better high or low heat to cook rice?
The intensity of the stove is always important, there are two ways to get the best result, one is to add the rice, sauté it and later add the liquid, we let it cook on medium heat until it boils and at that moment, we lower it to minimum intensity and let it cook in this way until the indicated cooking time is up.
Another alternative is to fish add the liquid and when it is boiling add the rice and we wait for it to boil again and then we lower it to minimum heat.
What kitchen utensils do you use to make rice recipes?
In order to make rice in a traditional way you only need a pot that is wide and short because the more surface area it has the better the rice is distributed and cooks evenly.
If you only have a tall pot, try not to fill it in excess because it will make the process difficult.
Other more modern options are pressure and multiuse rice cookers, where cooking rice is much easier since they come with predetermined programs that stop us from overcooking the rice.
Summary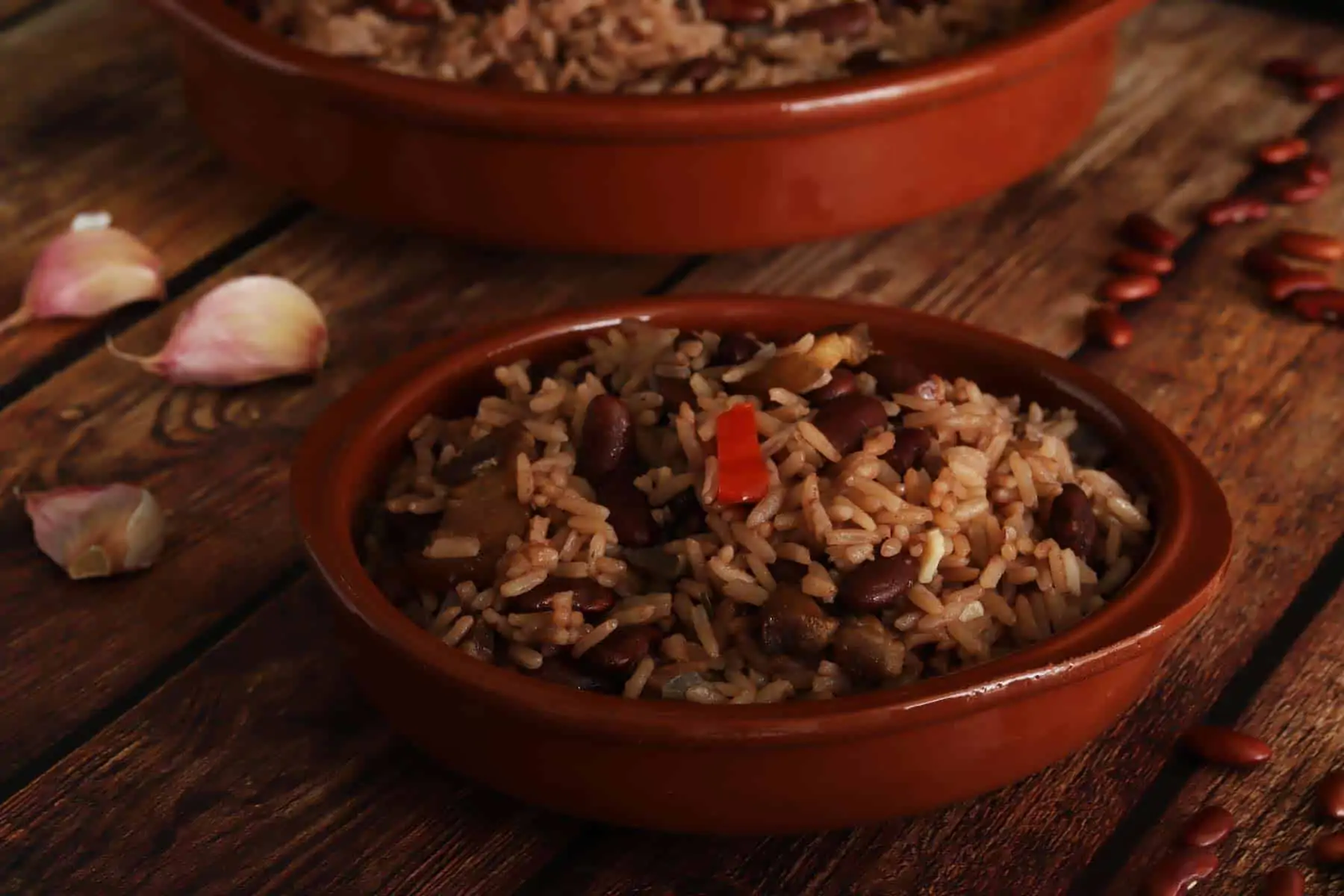 Recipe Name
Author Name
Published On
Preparation Time
Cook Time
Total Time
Average Rating





Based on 1 Review(s)