How to make A Cuban Imperial Rice. Recipe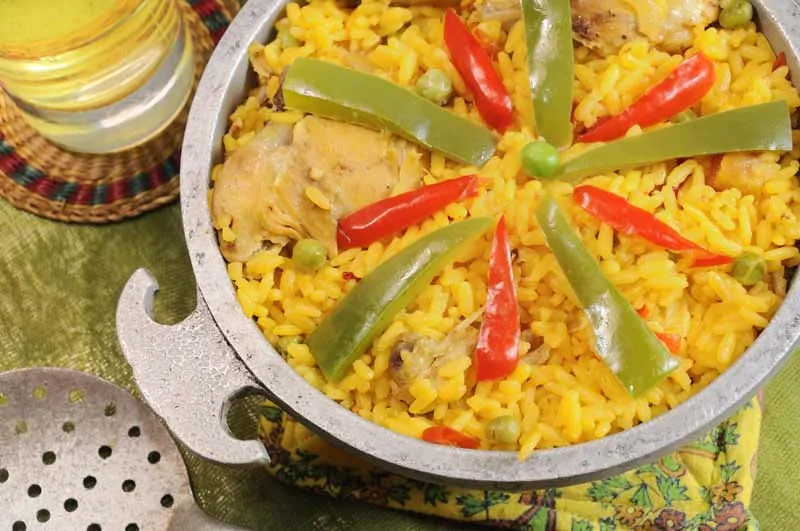 The ideal dish for tasting at home, the Cuban Imperial Rice Recipe is deliciousness that you cannot laissez taste.
Prep Time

10 min

Cook Time

20 min

Total Time

30 min

Yield

1

Energy

200 cal
Cuisine

Course

Cooking Method
To Use
Cooking utensils:
Frying pan.
Baking tin of 10 cm deep (you can use the one you have, if it is always deep)
Knife
Cooking Pot
Ingredients
3 cups of rice.
2 chicken breasts.
½ kg of shrimp.
½ kg of fresh jam (it could be any type of it)
1 ½ big onion.
Garlic to taste (it depends on the size of the garlics if they are big with 3 or 4 it is enough)
1 Tablet of chicken stock.
1 ½ tablespoon of fried tomato
1 packet "Sazon" seasoning packet or Goya with Saffron
A pinch of cumin.
2 bay leaves.
½ tablespoon of White pepper.
Salt and paprika, to taste.
Sunflower oil (or other type of it, preferably healthy).
Grated cheese.
Mayonnaise.
Method of Cooking
14
😋 CUBAN IMPERIAL RICE ► How to Make with Chicken Ham and Shrimp
I show you how to make Cuban imperial rice step by step with all the tricks to make it perfect and irresistible. This recipe for Cuban food is exquisite and despite having a series of ...
Optional:
You can include1 ½ cup of beer or white wine together with the broth of the chicken breasts for cooking the rice, it makes a flavor more intensive; it will like you for sure.
At the time of serving it, you can do it in the same mold set with red peppers; it will get a professional touch, and the appearance more appetizing. Besides, you can go with other types of vegetables that you prefer or cooked eggs for the presentation of the dish.
Nutritional Information

8 servings per container

Amount per serving

Calories

200

% Daily Value*

*Percent Daily Values are based on a 2,000 calorie diet. Your daily values may be higher or lower depending on your calorie needs.