What Cuban person hasn't tried an exquisite tamale Casserole? Without blinking we can say that this is one of the homemade recipes we like to prepare the most.
We can even declare ourselves addicted to all the delicacies derived from corn. This ingredient is part of multiple homemade delicacies that we consume year after year on our island.
With corn we make fried foods, stews, tamale in leaves, we add it to the rice or soups, without forgetting that it cannot be missed in the delicious Cuban-style broth and of course in this recipe that we bring you today.
---
Te Avisamos GRATIS cuando Publiquemos NUEVOS Videos y Recetas. SUSCRIBETE GRATIS aquí Abajo.
---
What is the origin of the tamale Casserole?
Its origin is not well defined, as of today we only know that it reached our island after having migrated from one country to another, from Mexico and Central America, becoming over time one of our typical Cuban dishes.
If you still do not know how to make tamale Casserole, today is the perfect day to enter your kitchen and make this delicacy.
You don't need to worry because it is a simple method of cooking that will not be difficult to prepare and you will have it ready to surprise everyone.
The ingredients can be easily obtained, but pay special attention to the quality of the corn since it must be tender so that the result is perfect with a smooth creamy texture.
Tamale Casserole Recipe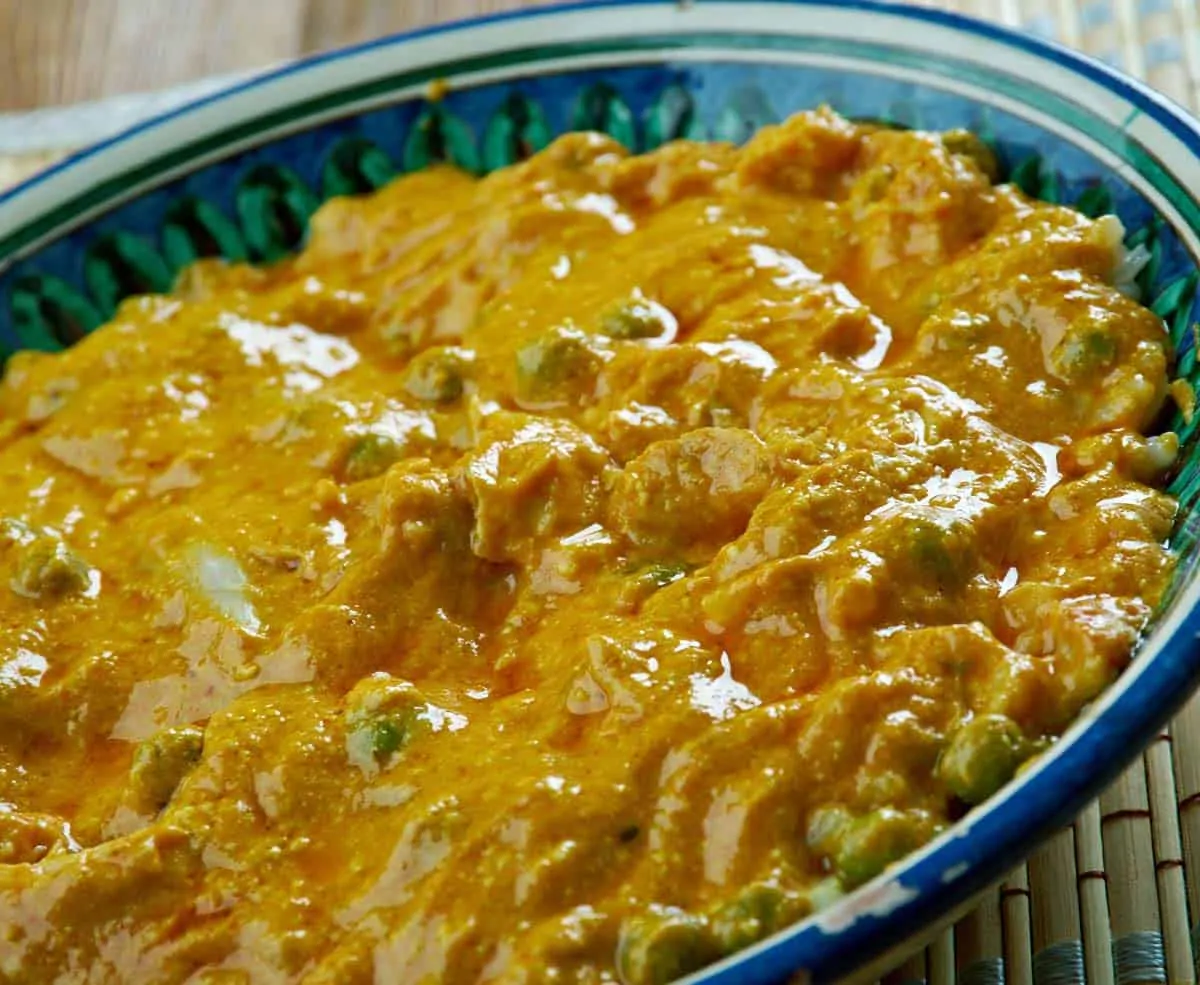 We show you the easiest recipe to prepare a delicious Cuban-style tamale Casserole, a delicacy that it is impossible to resist.
Prep Time

10 min

Cook Time

1 hr 20 min

Total Time

1 hr 30 min

Yield

1 Recipient

Serving Size

100g

Energy

352 cal
Cuisine

Course

Cooking Method
Ingredients for the tamale Casserole
2 cups of ground corn
1 pound of pork
2 garlic cloves
1 lemon
1 onion
1 chili pepper (pepper)
½ cup of ketchup
¼ cup of dry wine
3 cups of water
¼ teaspoon of pepper
1 teaspoon of chopped parsley (optional)
1 teaspoon of salt
¼ cup of oil
How to prepare Cuban tamale Casserole
1
First, we cut the pork into small pieces and marinate with lemon juice, and crushed garlic cloves. Set aside for about 20 minutes.
2
Meanwhile, we finely chop the onion and pepper, into very small pieces; you can use a food processor if you have it at hand.
3
Then, we put a pan on medium / high heat and add the oil; when it has heated up, add the onion, pepper and sauté for 1 minute.
4
Next, we add the chopped and seasoned pork, and brown it, taking care not to burn the garlic, since it will give the mixture a bitter taste.
5
Add the tomato sauce and the dry wine; keep cooking on medium heat for 5 minutes and remove.
6
Now it is time to mix the ground corn with the water to make a kind of cream and add it along with the rest of the ingredients, and add the salt and pepper as desired in a pot or casserole dish to finish cooking.
7
When it starts boiling, we lower the heat to low, cook it from 30 minutes to 1 hour, stirring constantly with a wooden spoon so that the bottom does not stick and our tamale does not cut in the casserole.
8
After this time we take it off of the stove and leave it at room temperature to finish curdling.
9
You will know that the preparation is ready when you put the spoon into the center of it and the spoon doesn´t fall over.
🌽 TAMAL in CUBAN CASSEROLE ► with Tender CORN and Pork Meat
In this video I show you how to make tamale casserole, one of our traditional dishes that we prepare most frequently. The recipe for tamale in a Cuban casserole is very simple, but its flavor and ...
Nutrition Facts

4 servings per container

Serving Size

100g

Amount per serving

Calories

352

% Daily Value*

*Percent Daily Values are based on a 2,000 calorie diet. Your daily values may be higher or lower depending on your calorie needs.