Who doesn't like dulce de leche? Children, young people, adults, we all like it, and even more than that, it makes us crazy every time we try it or hear it mentioned.
This is a truly exquisite traditional dessert; it is very versatile and enjoyed everywhere in the world.
Many may know it as a delicacy, cajeta or arequipe as it is usually called in some regions.
In Cuba we prepare it frequently, although it is true that there are those who confuse it with the dulce de leche cortada (curdled sweet milk), but it has different procedures and results.
What is dulce de leche?
There are stories telling that dulce de leche originated in Chile, however, Argentina and Brazil have also held this claim.
But after an investigation carried out in 2016, it was concluded that its origin is from Indonesia, extending to the nearby islands and becoming popular in Spain after the conquest of those islands by the Spanish crown.
Through Spain that dulce de leche arrived on our island and the rest of Latin America, forming part of our culinary traditions.
How to prepare dulce de leche?
The traditional dulce de leche is handmade and it is based on the process of slow cooking, which is simple but requires patience.
Like most recipes, a simplified version exists, which requires a can of condensed milk.
Its traditional elaboration is based on cow milk, a little sugar and a few drops of vanilla essence.
Below, we explain the step-by-step for either of the two variants, both are perfect recipes that you can easily make.
In the traditional recipe we use sodium bicarbonate, which will help us accelerate the process of making the sugar caramel.
The result is great, every minute you wait will be worth it and you can enjoy dulce de leche whenever you want.
Dulce de Leche Recipe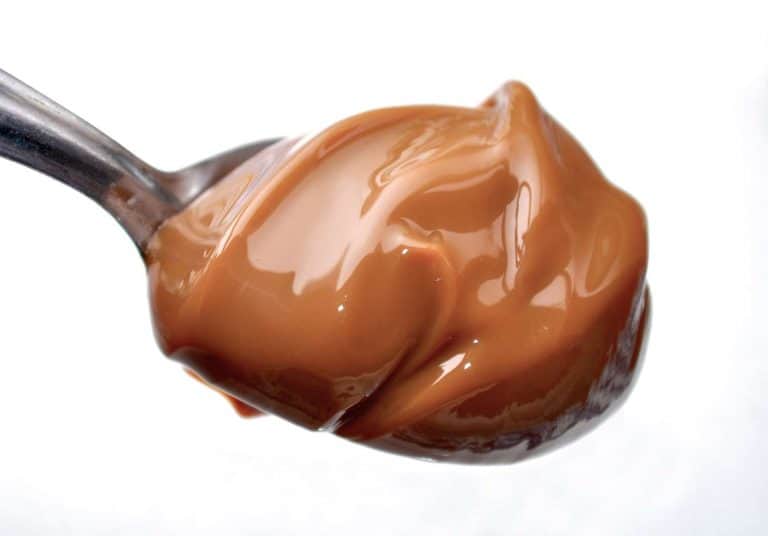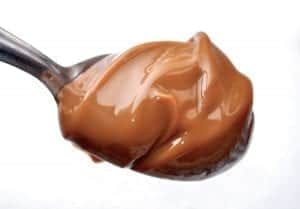 Learn how to prepare traditional and homemade dulce de leche, a delicacy that has delighted us all since our childhood and that we always want to try again.
Prep Time

5 min

Cook Time

1 hr 45 min

Total Time

1 hr 50 min

Yield

1 Recipient

Serving Size

20g

Energy

315 cal
Cocina

Tipo

Método de Cocción
Dulce de Leche Ingredients
1.5 liters of cow milk
500 grams of white sugar
15ml of Vanilla Essence
2 grams of sodium bicarbonate
How to prepare homemade dulce de leche
1
Use a large frying pan or a nonstick pot to put in the milk, the sugar, the vanilla and the sodium bicarbonate.
2
Cook on low heat and keep stirring constantly to prevent lumps from forming.
3
After 30 minutes you will start to get a light brown color, keep stirring so that it does not stick.
4
After an hour and a half do the thickness test: place a spoon on a plate and if it does not spill easily when tilting it, it is almost ready.
5
You can leave it at this point, but if you want it thicker, as we prefer, cook for 15 more minutes and repeat the thickness test.
6
Let the dulce de leche that you put on the plate cool for 1 minute, pass a spoon over it and if a groove forms that does not rejoin, it is ready.
7
Keep it in a glass container, when it cools it will have a thicker texture and you can have it as you prefer, with cookies, cakes and more.
Optional:
Place a can of condensed milk (or several) in a pot and cover it with water, let it cook for at least two hours after it starts boiling.
Take it off of the stove and let it cool before opening the can so it doesn't spill on you, which could cause burns.
And so you will have a dulce de leche that requires more time to cook, but less attention from us while it is made.
Nutrition Facts

10 servings per container

Serving Size

20g

Amount per serving

Calories

315

% Daily Value*

*Percent Daily Values are based on a 2,000 calorie diet. Your daily values may be higher or lower depending on your calorie needs.
Hola, soy Dailis, Chef Profesional y creadora de varios proyectos de cocina Internacional. Te doy la Bienvenida a Receta Cubana