Cremitas de leche is one of the Cuban baking delights we can't resist but to taste.
It's said its popularity was born in Camagüey province and the town of Cascorro the best cremitas de leche in all of Cuba are made.
Nevertheless, it's enjoyed with such a pleasure everywhere in the country by children and adults at any time of the day.
---
Te Avisamos GRATIS cuando Publiquemos NUEVOS Videos y Recetas. SUSCRIBETE GRATIS aquí Abajo.
---
How to make homemade cremitas de leche?
Historically, they were farmhouse-made in wooden stoves, which were the most common way of cooking in the country.
But its preparation is so simple that we've learned and gotten used to preparing them in a matter of minutes.
The basic recipe needs two rations of milk for each ration of sugar, and sometimes there are those who these days use condensed milk to give it a lighter texture.
There are many variations depending on the ingredients we have at hand and its preparation also varies depending on the region of the country where it's made.
Today we're going to teach the step-by-step instructions of the basic recipe in the easiest and fastest way.
Furthermore, we'll show you a modern version with no difficulties so that you can easily prepare them at home without any setbacks.
A trick to get them creamier and tastier is to beat them while they're cooling.
In order to know if you got the right consistency, we recommend you to pour some drops of the mixture in some water, if you do so and the drops in the water stay rounded, then you've got it.
Cremitas de leche recipe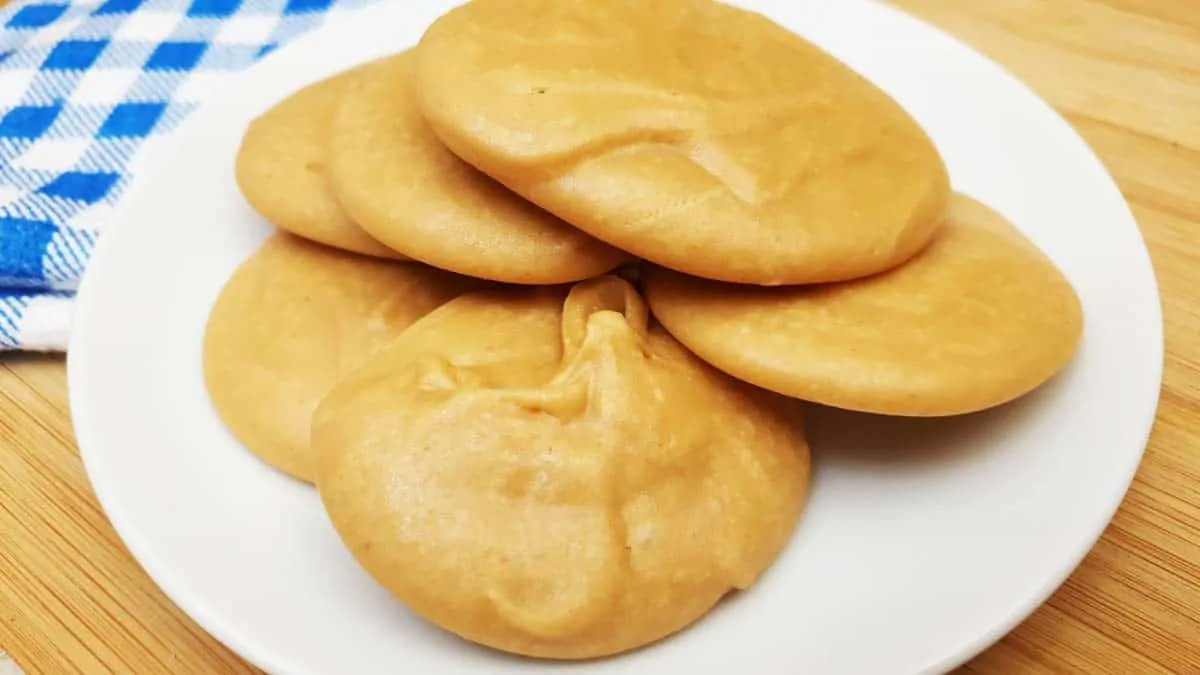 Delicious homemade cremitas de leche, an irresistible Cuban recipe to enjoy with the family since it's an ideal dessert for children and adults.
Prep Time

5 min

Cook Time

40 min

Total Time

45 min

Yield

1 Recipient

Serving Size

20g

Energy

774 cal
Cuisine

Course

Cooking Method
Ingredients
4 cups of whole milk (it can be cow milk)
2 cups of white sugar
A pinch of salt
A teaspoon of vanilla essence
How to prepare Cuban cremitas de leche?
1
Start by putting a pot on medium heat. Pour in it all the ingredients, the milk, the sugar, the pinch of salt and the vanilla essence. Stir so they integrate well.
2
Keep stirring for the next 30 or 35 minutes so the mixture doesn't stick while it cooks. You'll notice its consistency and color will change quickly.
3
Let it reduce enough, you'll know you got the point you want when stirring using the spatula or the spoon you feel the bottom of the pot.
4
Take the pot off the heat and pour the mixture into a container (preferably made of glass) in order to start mixing manually (using a spatula or spoon) until it has cooled down completely.
5
When the mixture sticks on the spatula or the spoon it'll be ready.
6
The next step is to place small amounts on paper in a tray using two spoons to give them the shape we desire.
7
Let them cool at room temperature for 30 or 40 minutes. Do NOT, under any circumstances, put them into the fridge, or else the sugar will crystallize.
8
When they're quite solid place them on a plate and then they'll be ready to be enjoyed.
Video How To Make Cuban CREMITAS DE LECHE with and without CONDENSED MILK
Today I bring you two variants to make Cuban cremitas de leche, a homemade Cuban dessert that we love and that you have asked me a lot. I want to show you how to make milk cream with le ...
Optional:
If you'd like to make the modern version using condensed milk, you'll have to use the same proportions for all the ingredients, we mean, 1 can of condensed milk, 1 can of whole milk or cow's milk and 1 can of white sugar.
Mix all the ingredients in a container and then cook on medium heat for 25 or 30 minutes without stopping stirring until it thickens.
Take it off the heat and stir for 10 or 20 minutes. At last place small amounts on a tray and let them cool.
Nutrition Facts

15 servings per container

Serving Size

20g

Amount per serving

Calories

774

% Daily Value*

*Percent Daily Values are based on a 2,000 calorie diet. Your daily values may be higher or lower depending on your calorie needs.