Lamb stew recipe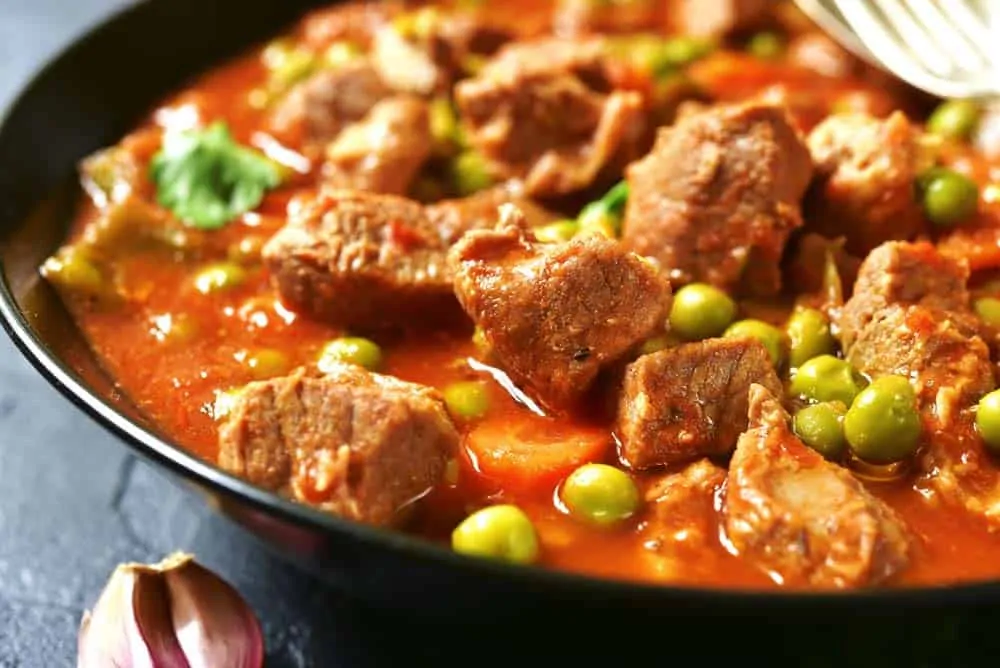 We show you how to make a lamb stew (chilindrón).
Prep Time

15 min

Cook Time

45 min

Total Time

1 hr

Yield

1 Recipient

Energy

417 cal
Cuisine

Course

Cooking Method
Ingredients
2 pounds of lamb
5 garlic cloves
1 lemon
• ¼ cup sherry vinegar
• ½ teaspoon pepper
• ½ teaspoon cumin
• ½ teaspoon oregano
• 2 onions
• 1 cup dry wine
• sprig of parsley
• ¾ cup tomato paste
• 1 big pepper
• salt to taste
• vegetable oil
How to make cuban lamb stew
7
Video Cuban Lamb Stew ► Chilindrón de Cordero Recipe
Today I show you my version to make CHILINDRON DE CARNERO CUBANO, a delicious Cuban recipe that we enjoy in all corners of the island. If you have doubts about how to cook lamb or mutton, co ...
Optional:
You can prepare the meat from the previous night, so it will penetrate more the marinade and softens more easily.
We like to add a couple of soy sauce drops to the meat sauce when it is being prepared, it gives it a unique flavor.
On the other hand, you can also add a pinch of goya seasoning that will give you more flavor and color.
Nutrition Facts

4 servings per container

Amount per serving

Calories

417

% Daily Value*

*Percent Daily Values are based on a 2,000 calorie diet. Your daily values may be higher or lower depending on your calorie needs.