Do you remember the tasty Cuban sponge cake you used to eat as a child? That sweet delicacy that made us forget about the outside world made us focus on enjoying it.
The best of all, even better than the ones sold in cafeterias, were those made by our mothers and grandmothers.
The truth is that this recipe is worth enjoying during its whole process, from the very moment its irresistible aroma is released while cooking it until the moment we taste every piece of it.
---
Te Avisamos GRATIS cuando Publiquemos NUEVOS Videos y Recetas. SUSCRIBETE GRATIS aquí Abajo.
---
In order to bring those memories to the present, today we propose you to make this Cuban panatela, exactly how you remember it, soft and spongy.
How to make Cuban sponge cake?
To make a Cuban sponge cake we need a few ingredients. The secret to get it spongy enough is the way you need to integrate all of its ingredients.
It's also important that all the ingredients are at room temperature, so the dough will be aired out, getting a soft panatela.
When adding the flour, first we need to sift it and then beat it for only two minutes so the gluten doesn't develop, so in this way we can get the sponge cake with the texture we desire.
When we put together the two mixtures we're going to make, in no way we can beat them, because we run the risk of making it too compact.
The ideal way is to integrate them using sweeping movements, so the bubbles stay inside of the dough until the moment we cook it.
Once the dough is ready, we can bake it or cook it in a pot, as we traditionally do in Cuba.
You can check below when we explain both ways of doing this so you can choose the one that suits you better.
Sponge cake recipe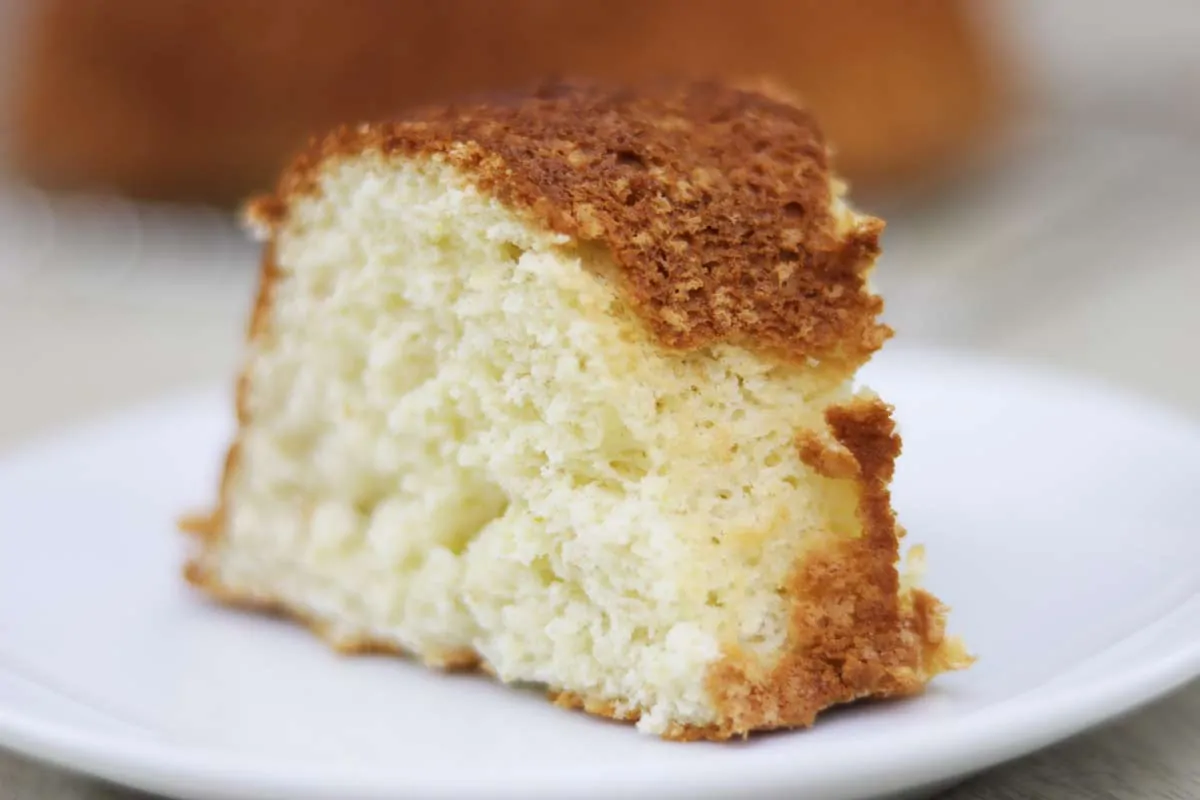 We're going to teach you how to make a super delicious, quite soft and spongy Cuban panatela. This is with no doubt a recipe you must always have at hand.
Prep Time

10 min

Cook Time

40 min

Total Time

50 min

Yield

1 Sponge Cake

Serving Size

30g

Energy

240 cal
Ingredients
2 cups of wheat flour
2 cups white sugar
½ a cup a milk (preferably warm)
4 eggs
1 ½ teaspoons of baking powder (chemical yeast or soda bicarbonate)
1 teaspoon of vanilla essence or extract
A pinch of salt
How to prepare homemade Cuban sponge cake
1
First, use two bowls to separate the yolks from the egg whites of the 4 eggs.
2
In the bowl containing the yolks add half of the sugar and beat in a blender for one or two minutes until they integrate very well.
3
Add the milk and keep mixing it on high speed for 3 or 5 minutes.
4
Then, drain the flour and the baking powder, thus we sift them and get a panatela with very fine crumbs.
5
Add the pinch of salt and mix at low speed for only 2 minutes, until getting a homogeneous dough with no lumps. Set aside while preparing the other part of the dough.
6
Beat the egg whites at high speed until whipping them and getting them quite white and a bit firm; add the other half of the sugar and the vanilla, keep beating until they are well-integrated. It's very important to whip the egg whites because this will help to get the sponge cake spongy.
7
Now that the two mixtures are ready, integrate them with sweeping movements using a spatula.
8
Grease and flour the mold where you are going to cook the sponge cake; pour in the dough and take it to the oven, which must be pre-heated at 180°C, for 40 or 45 minutes with heat in the upper part and a fan in the lower part. We can't open the oven while the sponge cake is cooking or it'll stop rising and collapse. The time will depend on the kind of oven you have.
9
After this time and you notice the dough has risen and its surface has changed color, check if it´s ready by pricking the highest point of the dough with a toothpick, if it's clean when you take it out, then this means it's ready.
10
Take it out of the oven and let it cool inside the mold for 10 minutes because it will still be hot and it might break when unmolding.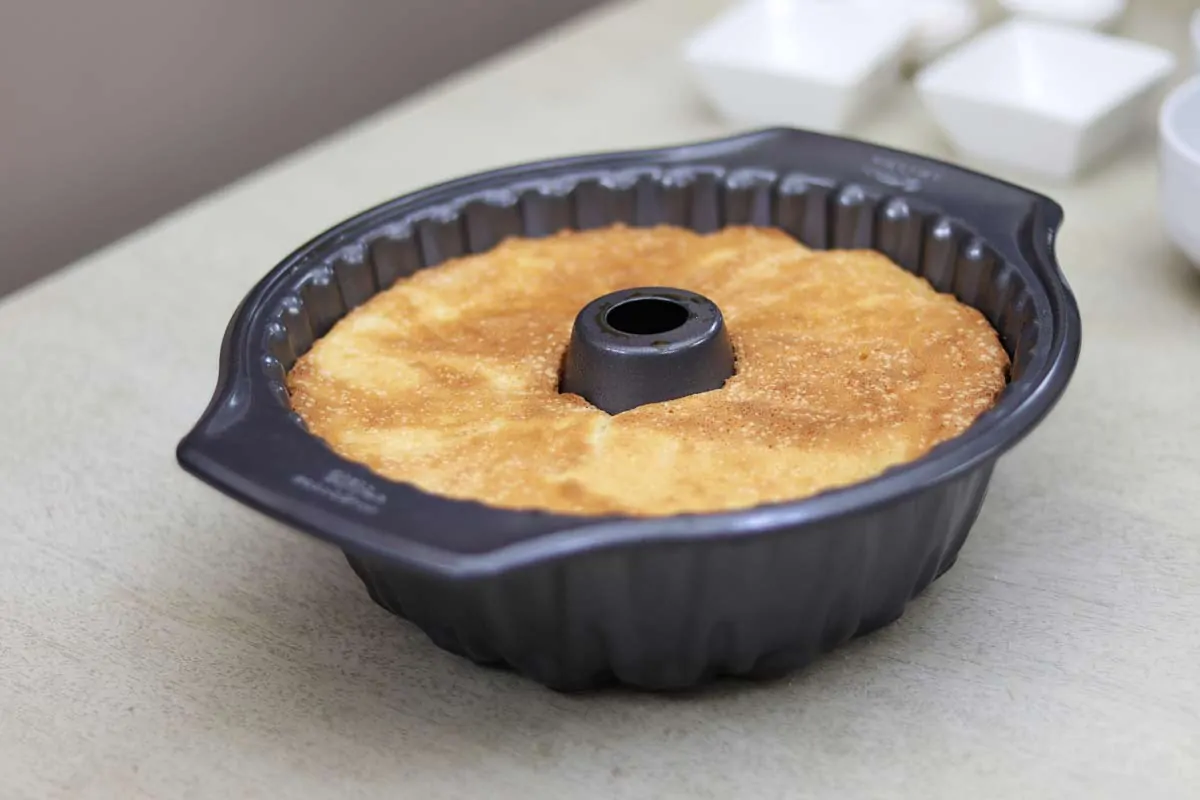 11
Then, unmold it onto a rack and let it completely cool at room temperature and it make sure it stays damp.
12
And now you've got a delicious, soft and spongy Cuban sponge cake we're sure everybody will love.
SOFT AND SPONGY CUBAN PANETELA The BEST RECIPE in 5 Steps
I show you how to make a super soft and fluffy Cuban panetela, which you will undoubtedly love. It is my simple and quick to do, which is ideal in case you are not in Cuba and want to remember ...
Optional:
If you'd like to cook it using a pot, all you need to do is grease it and flour it, add the dough and take it to the stove, which must be low to prevent it from burning.
It's important to cover up the pot so the dough can rise. If the pot's lid has a hole, cover it using a piece of paper. And if you're using a pressure cooker remove the valve of the lid.
Cook for 50 or 55 minutes until it's ready checking it in the same way we told you above in the step-by-step instructions of this recipe.
In the same way, we recommend you to add some raisins or dry fruits, they go great and the flavors match perfectly.
Nutrition Facts

10 servings per container

Serving Size

30g

Amount per serving

Calories

240

% Daily Value*

*Percent Daily Values are based on a 2,000 calorie diet. Your daily values may be higher or lower depending on your calorie needs.