Today we'll prepare a delicious and crunchy fried chicken, perfect to enjoy at any time.
This is a very easy-to-make recipe we prepare here in Cuba that we can have with almost everything.
So, if you'd like to learn the best tricks to cook it and get it perfect, don't miss the explanation of the step-by-step we'll give you further.
---
Te Avisamos GRATIS cuando Publiquemos NUEVOS Videos y Recetas. SUSCRIBETE GRATIS aquí Abajo.
---
How to make homemade pan fried chicken?
Homemade fried chicken is very simple, we only need to marinade it and fry it at the right temperature so it won't be undercooked or too dry.
The secret to cook the chicken in a way you get it crunchy on the outside and juicy on the inside is to cook it without rush in abundant oil covering all the pieces.
If you have a kitchen thermometer, you can check the temperature of the oil which has to be at 168°C or at least over 150°C and under 190°C.
Some versions of this recipe are made pan-fried or breaded in order to have a crunchy texture, but this will consume more oil.
We prefer making fried chicken without flour because this ensures the recipe is safe for people who are gluten intolerant.
The ingredients we'll use in this recipe are simple, but since this is a versatile preparation, you can add other species if you'd like, such as cumin, thyme and oregano.pan
Fried Chicken Recipe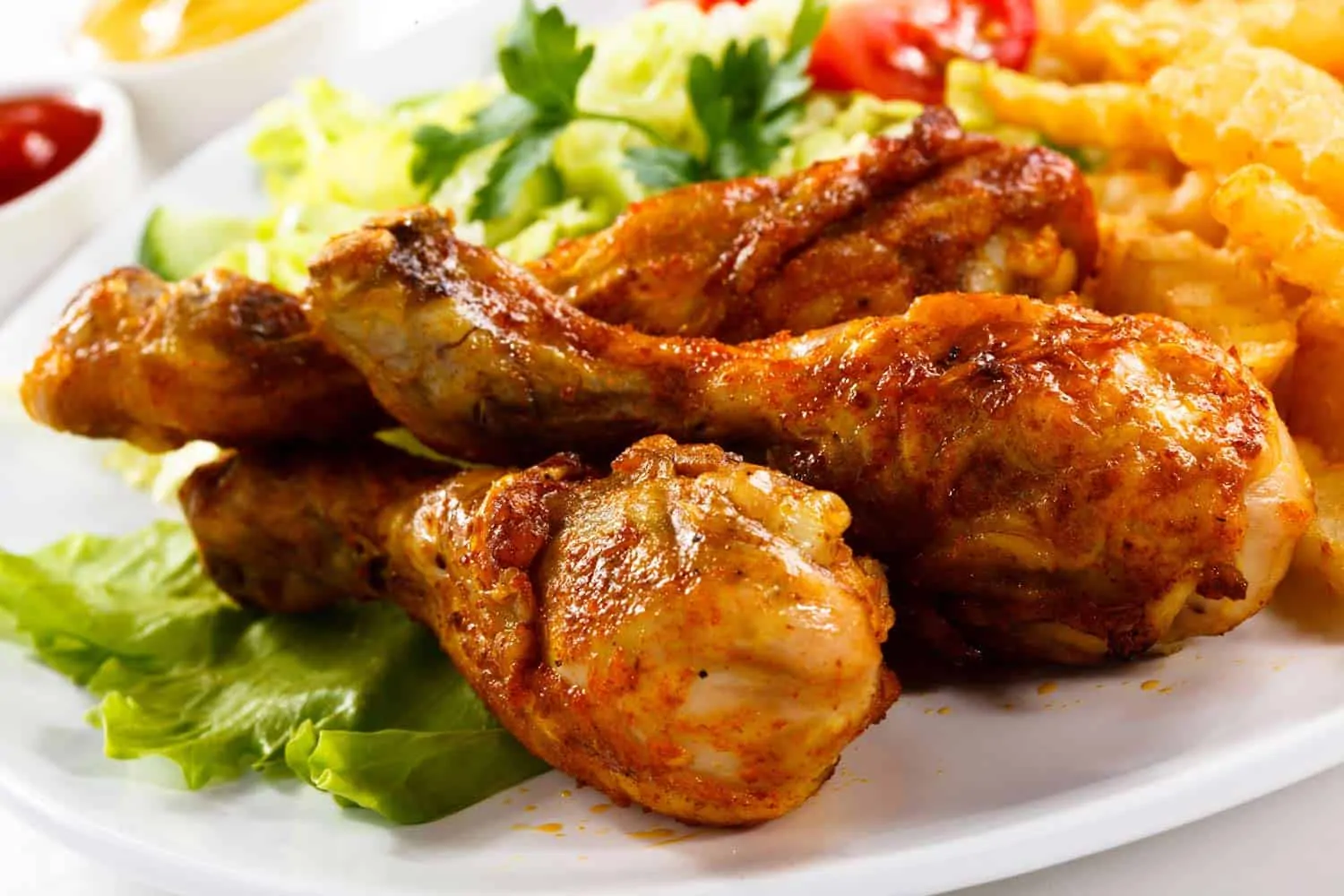 A homemade crunchy fried chicken recipe using no flour or breadcrumbs, a delicacy you can't help but trying.
Prep Time

5 min

Cook Time

20 min

Total Time

25 min

Yield

1 Recipient

Serving Size

100g

Energy

246 cal
Cuisine

Course

Cooking Method
Ingredients
4 pieces of chicken (thighs or quarter thighs)
1 tablespoon of paprika
4 garlic cloves
1 teaspoon of onion powder
Juice from 2 lemons or two tablespoons of vinegar
Salt and pepper as desired
Abundant oil to fry
How to prepare Cuban fried chicken
1
Start by crushing the garlic cloves and adding the rest of the ingredients to the pieces of chicken (if you desire, you can remove their skin).
2
Let them marinade in the fridge for 2 or 4 hours so they can absorb the flavor better, although if you're running out of time, 15 to 20 minutes are enough.
3
After this time, place a frying pan with the oil on medium heat so the chicken portions don't brown too much on the outside but are still raw on the inside. Once the oil is hot, add the pieces of chicken, cover up and let them cook for 5 to 10 minutes each side depending on the size of the portions.
4
When they're ready and completely brown, drain them and place them on kitchen paper so they can absorb the extra grease.
Nutrition Facts

4 servings per container

Serving Size

100g

Amount per serving

Calories

246

% Daily Value*

*Percent Daily Values are based on a 2,000 calorie diet. Your daily values may be higher or lower depending on your calorie needs.