If you haven't tried Cuban guava and cheese pastries yet, you need to stop right now because you've been missing out on one of the most delicious desserts out there.
These guava and cheese pastries are super easy to make, but at the same time, each bite is exquisite with a burst of flavor and texture that you won't be able to stop eating.
Today, I invite you to make them, and don't worry, they'll be ready in no time.
Cuban Guava and Cheese Pastries Recipe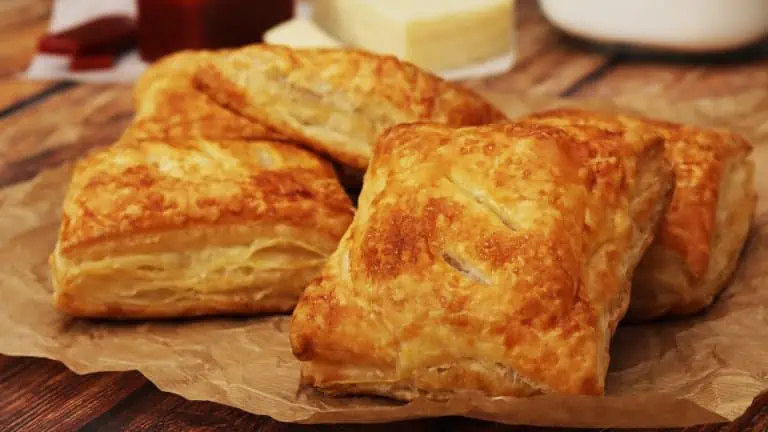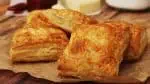 This is how you make authentic Cuban Guava and Cheese Pastries, a delicious and simple dessert you can't miss. I'll show you every trick.
Prep Time

5 min

Cook Time

20 min

Total Time

25 min

Yield

1

Serving Size

100g

Energy

550 cal
Guava Pastries Ingredients
500g puff pastry dough
200g guava paste (bar form)
200g white cheese
1 egg
White sugar
How to Make Homemade Guava Pastries
Nutrition Facts

8 servings per container

Serving Size

100g

Amount per serving

Calories

550

% Daily Value*

*Percent Daily Values are based on a 2,000 calorie diet. Your daily values may be higher or lower depending on your calorie needs.